Updated June 2, 2023
Even if you've never been addicted to alcohol, you probably already know that feeling of waking up tired, dehydrated, and a little nauseous from too much to drink the night before. Tiredness is normal as part of a hangover, but if you've ever tried to get sober, you know that extreme fatigue is a common side effect of alcohol withdrawal.
So why does fatigue after quitting alcohol happen? What follows is an in-depth look at how stopping drinking can entail fatigue, including answers to common questions about alcohol-related fatigue and tips for managing it.
How Quitting Alcohol Affects the Body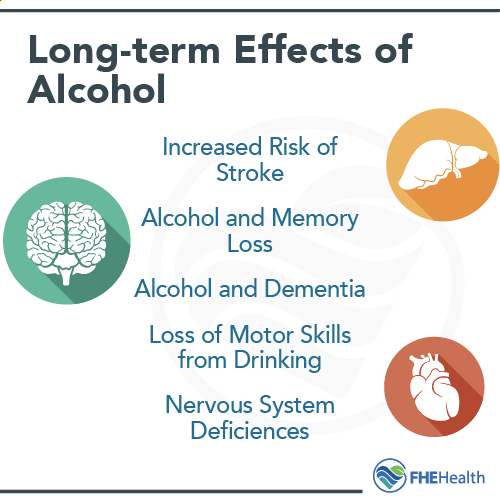 When you're addicted to a substance, your body has come to rely on that substance being present for normal function. For example, alcohol is a central nervous system depressant, which means it slows your heart rate, respiratory rate, and brain activity, and it can also lower your blood pressure. This is why some people who drink alcohol experience feelings of calmness, relaxation, or sleepiness.
In the case of ongoing alcohol use, your body gets accustomed to operating at this level, and when you stop drinking alcohol, whether overnight, for a day at work, or as part of trying to get sober, your body starts to experience withdrawal symptoms. Depending on the severity of the drinking and your overall health, unmanaged, cold-turkey alcohol withdrawal can be very unpleasant. Some common symptoms of alcohol withdrawal include:
Extreme fatigue
Headache
Nausea
Vomiting
In severe cases, those who are addicted to alcohol and try to detox from alcohol may experience alcohol withdrawal syndrome and delirium tremens. This is a very serious condition that can cause seizures, dangerous spikes in blood pressure and heart rate and even hallucinations. If you think you're experiencing symptoms of delirium tremens, seek medical care immediately.

Common Questions About Alcohol, Fatigue, and the Solution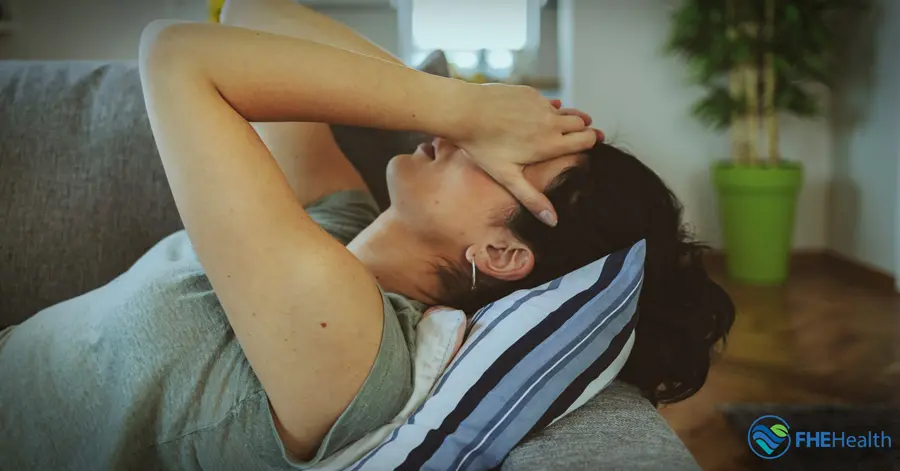 Fatigue is one of the most frequently experienced symptoms on the above list. It's therefore not surprising to come across questions about it in chat rooms and forums. Some of the most commonly asked questions about the side effects of quitting drinking and their answers are as follows:
Do you feel tired when you stop drinking?   
Yes. Many people feel tired after they stop drinking— whether that means after a night of over-indulging or in the early days of sobriety.
You also don't have to be a heavy drinker or someone who binges on alcohol to experience alcohol-induced exhaustion. Someone who goes to the bar with a friend and has one too many drinks can also experience lethargy the next day. We know this to be true on the basis of the answer to the next question.
Does alcohol cause fatigue?
Yes. Even just a beer or a couple glasses of wine are known to make many people feel sleepy and pleasantly relaxed. But full-fledged fatigue is more likely to occur in the aftermath of heavy or binge drinking or excess alcohol consumption.
Any level of alcohol use can contribute to dehydration, which in turn causes blood pressure to drop and circulation to slow. When less oxygen and blood flow are reaching the brain, tiredness sets in.
Heavy alcohol use also affects circadian rhythms, disturbing sleep so that you're not getting a satisfying night's rest. Fatigue is then a natural byproduct.
What does it mean when an alcoholic sleeps a lot?
When an alcoholic sleeps a lot, it can mean one or more things. A pattern of heavy alcohol use often correlates with daytime sleepiness. For instance, a study in 2014 found that roughly 15 percent of heavy drinkers experienced daytime sleepiness.
Alcohol consumption is also associated with higher rates of sleep disorders like insomnia and obstructive sleep apnea. People who suffer from these disorders are often sleepy during the day. They may take short cat naps throughout the day or frequently complain of being tired.
Worse yet, daytime sleepiness from a combination of alcohol consumption and sleep apnea reportedly raises the chances of being involved in a fatigue-related car accident.
Need Help?
Treatment can begin quickly and discretely, get started now
Contact Us
What else happens to your body after you stop drinking?
In the longer term, stopping drinking is one of the wisest health choices someone with an alcohol problem can make. A body that is not under the constant duress of alcohol abuse is healthier all around. Here are just some of the positive side effects of quitting smoking things that can happen for their brain and body:
More hydration – This correlates with less fatigue, better cognitive function, and even improvements in mood.
Weight loss – Many people shed pounds after they stop drinking.
A stronger immune system – Sobriety typically means less getting sick.
Better sleep – Alcohol is notorious for interfering with a good night's sleep.
A healthier digestive system – Let's not underestimate the power of a working liver and other organs that help to digest food, flush toxins, and minimize digestive discomfort.
These are some of the many physical benefits that an end to drinking can deliver. They are worth bearing in mind during the earliest phase of an alcohol-free life, when what happens to the body immediately after alcohol leaves the system can entail fatigue and other mental and physical symptoms. (For more on this point, see below.)
What can I expect when I stop drinking?
Not everyone will have exactly the same experience when they stop drinking. Alcohol is a toxin, meaning that once it enters the bloodstream it goes on to negatively affect just about every organ of the body. When a person has been drinking for a while, their brain and body adjust to this new normal. When they stop drinking, a readjustment back to life without alcohol will occur. Withdrawal constitutes the adjustment process by which the brain and body get back to health and gradually over time recover.
During this period of detox and early recovery, you'll naturally experience various symptoms as the body returns to its normal processes. Some of these symptoms and side effects of quitting smoking can be serious, which is why medically supported detox is the recommended route for stopping a habit of heavy drinking.
What is the timeline for alcohol withdrawal?
Withdrawal from alcohol follows a general timeline, but it's important to note that the specific timing and symptoms can vary from person to person depending on various factors. These can include the amount and duration of alcohol use, overall health, age, and genetic predisposition, among others. Here's a general timeline:
Hour 0–6
Early withdrawal symptoms may start within a few hours after the last drink. These can include trembling (shakes), loss of appetite, insomnia, and mild anxiety.
Hour 6–24
Symptoms often become more intense. You might experience increasing anxiety, mood swings, restlessness, and irritability. Other symptoms like nausea, vomiting, heart palpitations or a rapid heart rate, high blood pressure, heavy sweating and headaches may occur.
Day 1–3
Severe symptoms can begin within the first couple of days. These can include hallucinations, severe agitation, seizures (often peaking around 24 hours), and symptoms of delirium tremens (DTs) which can occur in the most severe cases. This can include severe hallucinations and delusions, extreme confusion, and fever.
Day 3–7
This is often when symptoms peak for most individuals. Symptoms may include disorientation, severe hallucinations, high blood pressure, and a risk of serious medical complications such as heart attack, stroke, or death, particularly in those with underlying health conditions.
Week 1–2
While the physical symptoms of withdrawal might start to fade during this period, psychological symptoms like depression, anxiety, and cravings for alcohol can persist. It's common to experience difficulty sleeping, restlessness, and decreased energy.
Week 2 and beyond
Post-acute withdrawal syndrome (PAWS) can occur. Symptoms can include ongoing mood swings, insomnia, fatigue, and continued cravings. These symptoms may come and go for several months or longer.
Remember, withdrawing from alcohol can be dangerous and even life-threatening. If you or someone else is planning to stop drinking after heavy, long-term use, it's crucial to seek medical supervision. A healthcare provider can create a safe and effective withdrawal plan and provide appropriate treatment, such as medication to manage symptoms and prevent complications.
It's also essential to consider long-term treatment and support options, such as counseling or support groups, to maintain abstinence and manage the psychological aspects of recovery.
What is the best way to quit drinking?
Ditto. The best way to quit drinking will always be in a trusted rehab center where addiction-certified medical professionals can oversee the detox process, by monitoring vitals, administering fluids, watching for complications, and prescribing comfort medications for troublesome symptoms. Going this route can ensure that your detox is as safe and comfortable as possible— but also complete.
A medically supervised detox is the first crucial step towards successfully quitting drinking. It's also the first. Following detox, inpatient treatment and therapies can help people identify and address the root causes of a drinking problem. In the absence of this work, it's often easy to return to the same bad habit.
Fatigue as a Symptom of Alcohol Withdrawal
Fatigue after quitting alcohol can be caused by a variety of influencing factors. Here are some of the most common reasons why you may feel excessively tired when you're trying to get sober.
Dehydration
Alcohol has a dehydrating effect on your body, which is why you have a hangover when you drink too much. Because the human body consists of up to 60 percent water, and water is a vital ingredient to keep all of your body's processes running smoothly, not having enough can cause serious problems. Headaches, nausea, body aches and feeling light-headed are all signs of dehydration, and fatigue is as well.
Disrupted Circadian Rhythm
The circadian rhythm is how your body knows when to be awake and when to be asleep, and it's one reason why so many experts recommend going to bed and waking up at the same time every day. Having a sleep routine helps keep your circadian rhythm working well and keeps sleep issues at bay. However, one of the major effects that alcohol has on the body is disrupting that rhythm. Alcohol may help you fall asleep, but once you move to sobriety, you start to feel the effects of that interrupted circadian rhythm. This can lead to difficulties falling and staying asleep and may cause insomnia, which can leave you dealing with extreme fatigue during the day.
Liver Damage
Heavy, long-term alcohol use takes a toll on the liver, and liver damage is one of the most common long-term effects of alcoholism. Liver damage can make it harder for your body to get on regular sleep-wake cycles and can leave you with the same insomnia and fatigue issues as stated above.
Stress
If you've been drinking to cover anxiety or to cope with life stressors, you may find getting sober and having to deal with issues and daily struggles overwhelming. Even though it's a negative coping technique, alcohol use for stress is still a coping technique, and any time you're trying to make a big life change, it's going to be challenging. Stress can make it harder for the body to keep up its energy levels and make it difficult to sleep, both of which can lead to fatigue.
Tips for Managing Fatigue After Quitting Alcohol
It's clear that fatigue after quitting alcohol is common and that there are very specific reasons why the body deals with this tiredness as you get sober. The good news is that fatigue caused by dehydration, stress, circadian rhythm issues and even liver damage can all be remedied with time as the body relearns how to operate and deal with life sober. However, that doesn't mean you just have to endure the tiredness in the meantime.
You can take some steps to manage fatigue by:
Focusing on good nutrition so your body has the vitamins and proteins it needs to repair and recover
Staying hydrated by drinking water, herbal teas and sports drinks — keep in mind that soda and black tea can have dehydrating effects, and energy drinks and juice can have too much sugar, which can further stress your system
Resetting your circadian rhythm by trying to go to bed and wake up at the same time
Finding ways to cope with stress, such as journaling, meditation or therapy
Engaging in light exercise, such as walking or biking
FHE Health Can Help
Any attempt to get sober should be applauded. It's difficult to admit that your alcohol use has gotten out of control and that you need to make changes to your life, but trying to quit alcohol on your own can be challenging and even dangerous for your health. Alcohol is one of the most dangerous substances to detox from because of its withdrawal effects on the body, and a medically supervised detox, such as the program we offer at FHE Health, is a much safer and more comfortable alternative.
When you seek treatment for alcoholism through a medically supervised detox program, you may also have the option of ongoing inpatient or outpatient rehab and support services. Taking advantage of these services can help you better understand the underlying factors behind your addiction and give you the tools you need to make lasting change.
Find out more about FHE Health's medically supervised alcohol detox program and how we can help you take the first step toward a healthier, sober lifestyle when you contact us today.